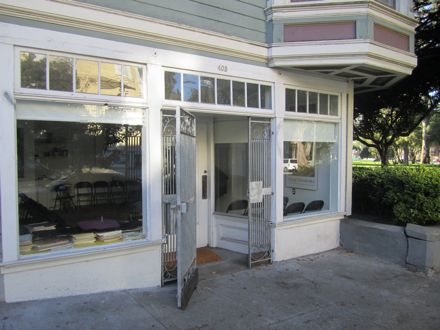 405 Shrader St. (Shrader at Oak)
Concerts at 405 Shrader are at 7 PM (the aperitif hour) and are about 50 minutes in length with a hosted aperitif following
If you wish to attend a concert, an RSVP to its announcement is absolutely necessary (space is quite limited). Reservations can be made only by email to 405Shrader@gmail.com and must be confirmed by 405 Shrader. There is no formal charge to attend however a hat is passed for the artists, a minimum $10 per person contribution is suggested.
If you are not already on the mailing list (email only) please write 405Shrader@gmail.com to add your name. Note that concerts begin on time and that there is no late seating.
Spring 2014
Friday, April 4, 7 PM. Pianists Eva-Maria Zimmermann and Keisuke Nakagoshi the four-hands-one-piano team ZOFO (Z like 2, O like zero [so 20] F like Finger and O like Orchestra). Twice Grammy Award nominees, international chamber music competitions winners, ZOFO are Steinway Artists (though at 405 Shrader they perform on the resident Grotrian). The progam includes Gustav Holst's Jupiter, Urmas Sisask's The Milky Way, Francesco Di Fiore' The West Coast Point of View.
Note that there is no concert on April 11.
Friday, April 18, 7 PM. The One Art Ensemble, soprano Ann Moss, violist Alexa Beattie and pianist Hillary Nordwell, was founded to explore the repertory (limited shall we say) of this particular combination. The three artists, all with established international solo and chamber music careers have created a program that includes William Bolcom's settings of poems by Emily Dickenson and other witty poets and fine composers you probably haven't heard of but will be glad you will have.
Friday, April 25, 7 PM. Pianist Jason Chiu plays the four Chopin Ballads. Move over Marta Argerich and Vladimir Horowitz, here is a young pianist with plenty of his own to say about Chopin and he has the fingers to do it. It is an all Chopin program that will include a waltz or two and a nocturne or two as well. Jason Chiu is a Bay Area native who trained at UCB and SFCM.
Friday May 2, 7 PM. Mezzo-soprano Betany Coffland and guitarist Aaron Caplan-Larget perform a program of mostly Spanish songs.
Friday, May 9, 7 PM. Pianist Ian Scarf with the Trinity Alps Chamber Players perform works for violin, clarinet and piano.
Friday, May 16, pianist Allegra Chapman, cellist Laura Gaynon, and flutist Elizabeth Talbert come together as Phonochrome to perform George Crumb's Voice of the Whale.
Friday, May 23, harpsichordist Katherine Heater with viola da gamba player Amy Brodo perform music from the French and German Baroques.
Friday, May 30, pianist Hillary Nordwell and violinist Monika Gruber perform sonatas by Schumann and Richard Strauss.
Friday, June 6, pianist Ellen Milenski performs the Beethoven Op. 111 and three Bach Preludes and Fugues.
Next Concerts Oct/Nov 2014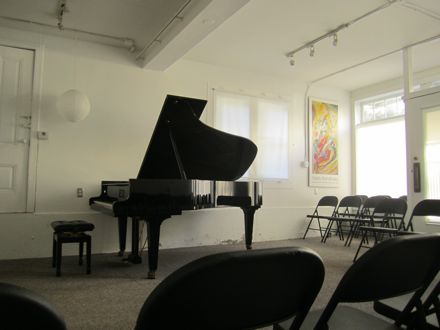 Piano at 405 Shrader, with seating for 40 guests
If you are a non-improvisational musician or performance artist and think you might like to perform at 405 Shrader please email your resume.
For information about 405 Shrader presenter Michael Milenski see www.CapSurOpera.com
Artists of the Fall 2014 Season
Mezzo-soprano Betany Coffland is a graduate of the New England Conservatory and the Juilliard School. As a resident artist at Opera San Jose she performed Rosina in The Barber of Seville, Cherubino in The Marriage of Figaro and Siebel in Faust. www.betany.coffland.com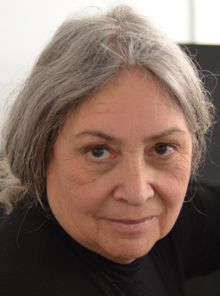 Pianist Ellen Milenski studied with German pianist Bruno Eisner and Berkeley pianist Julian White, and at San Francisco State University with Italian pianist Carlo Bussotti where subsequently she joined the piano faculty. Mme. Milenski now divides her time between her homes in San Francisco and the South of France where she performs as a solo recitalist and as a collaborative artist.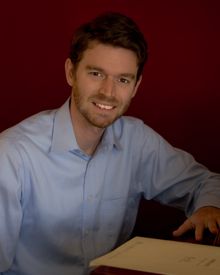 Pianist Ian Scarfe is the founder and director of the Northern California's Trinity Alps Chamber Music Festival and he is a founding member of the San Francisco's Oak Street Trio and Nonsemble Six, and as well he participates in the Astoria Music Festival in Oregon and the Telluride Chamber Music Festival in Colorado. Ian recently performed Beethoven's fourth piano concerto with the Symphony Parnassus (SF).
Fall 2013
Friday, October 11, 7 PM, violist Don Ehrlich performs the powerful viola sonata (1919) by English composer and violist Rebecca Clarke, plus mezzo soprano Betany Coffland sings five songs by Rebecca Clarke including the dramatic The Seal Man (1922), a celtic legend in which a seal becomes a man who lures women to a watery death.
Friday, October 25, 7 PM, cellist Hannah Sloane and pianist Allegra Chapman perform the Richard Strauss Sonata in F major for cello and piano (1882, i.e. early) and the Alexander Zemlinsky Sonata in A minor for cello and piano (1894), both works are in rich, post-romantic musical terms.
Friday, November 1, 7 PM, metteur en scène Roy Rallo installs a performance of Gustav Mahler's Kindertotenlieder. These famous Songs on the Death of Children will be sung by bass baritone Hadleigh Adams, baritone Phillipe Sly, and mezzo soprano Erin Johnson, all Adler Fellows well known to San Francisco Opera audiences. [Last year on All Saints Day Mr. Rallo installed the George Crumb Apparitions.]
Friday, November 8, 7 PM, piano virtuoso Daniel Glover plays Mussorgsky's massive Pictures at an Exhibition plus 12 Etudes, Opus 33 (1916) by Polish composer Karol Szymanowski, dedicated to pianist Alfred Cortot. The composer confesses that his Etudes are technically quite difficult.
Friday, November 15, 7 PM, pianist Ellen Milenski plays Jean-Philippe Rameau's Suite for harpsichord in A minor in the Camille Saint-Saens edition for piano, plus preludes for piano by Olivier Messiaen.
Friday, November 22, 7 PM, the duoW, violinist Arianna Warsaw-Fan and cellist Meta Weiss, performs works from this rare duo repertory, including the the spectacular Kodaly duet for violin and cello, Op. 7 (1914), and the strenuous Ravel Sonata for violin and cello (1922).
Monday, November 25, 7 PM, bass baritone Philippe Sly and guitarist John Charles Britton perform fifteen (of the more than six hundred) songs by Franz Schubert. The program includes the famous Nachtstücke, Der Tod und das Madchen and An die Musik.
Friday, November 29, 7 PM, Olivier Messiaen's Quartet for the End of Time. Pianist Ian Scarfe, clarinetist Sasha Rattle, cellist Charly Akert, and violinist Edwin Huizinga perform this monumental and highly emotional work. Composed in a WWII prisoner of war camp, it is one of the great masterpieces of the 20th century.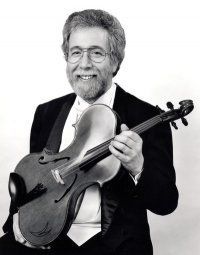 Violist Don Ehrlich served as assistant principal violist of the San Francisco Symphony for 25 years, retiring in 2006. He is currently on the faculty of the San Francisco Conservatory of Music. Mo. Ehrlich has been a member of the Aurora and Stanford string quartets and is principal viola of the Mendocino Music Festival. He plays an ergonomically corrected Pellegrina model viola designed and made by David Rivinus of Portland, Oregon.

<

Though British, cellist Hannah Sloane has studied primarily at the Juilliard School in New York, plus at the Paris Conservatory as the recipient of a Carla Bruni-Sarkozy exchange grant. Pianist Allegra Chapman, a Marin County native, studied at the Bard College Conservatory of Music and then at Juilliard. After completing the Masters program at Juilliard Hannah and Allegra have continued performing together, in England as part of the Nelson trio, and as a duo performing on the U.S. east coast as well as in England.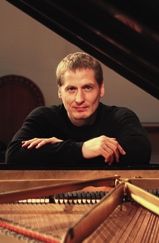 Piano virtuoso Daniel Glover holds a master's degree from New York's Juilliard School. Among numerous competition awards is first prize in the prestigious Liederkranz Competition in 1990 and in the Artist's International Competition in 1992. Mr. Glover has performed in Washington, D.C.'s Corcoran Gallery, at the St. Petersburg Palaces Festival (Russia) and throughout the SF Bay Area. www.danielgloverpianist.com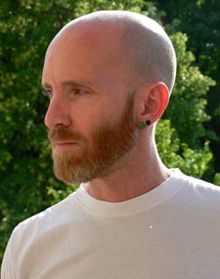 Stage director Roy Rallo staged The Barber of Seville at the San Francisco Opera Center this past summer. In previous seasons he is known for the "Fire Operas" at Oakland's The Crucile. In Europe he recently staged Ariadne auf Naxos for the Opéra National de Bordeaux and Don Pasquale at the Staatskapelle Weimar.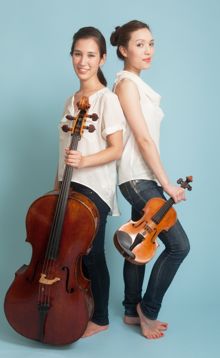 Violinist Arianna Warsaw-Fan, a concert master of the Juilliard Orchestra and a winner of the Juilliard concerto competition, has been a prize winner of the Corpus Christi International String Competition and of many others. San Francisco born Meta Weiss, a winner of numerous cello competitions, is currently a doctoral candidate at the Juilliard School. Arianna and Meta have been performing together for ten years. They have created the duoW endeavoring to make classical music a part of current culture with their video Ghosts and Flowers. www.duow.us
Philippe Sly, a current Adler Fellow at San Francisco Opera, sang Guglielmo in Cosi fan tutte last summer, a role he repeats this coming spring with the Los Angeles Philharmonic. This winter he sings Raimbaud in Le comte Ory at the Opéra de Lyon. Philippe was the grand prize winner of the Metropolitan Opera National Council Auditions in 2011, and last summer participated in the Young Singers Project at the Salzburg Festival.
John Charles Britton, a graduate of the Peabody Conservatory, holds a Masters degree from the San Francisco Conservatory where he is currently in the Professional Studies Program, a student of Sergio Assad. John has a large catalog of transcriptions for guitar, including these Schubert songs as well as works by "les six."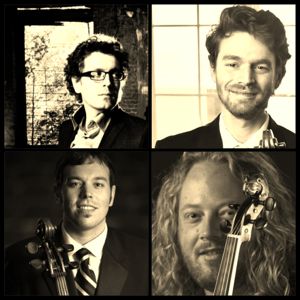 Sacha Rattle, clarinet, a graduate of the Oberlin Conservatory and Berlin's Hochschule für Musik, is founder the contemporary music group "Berlin Counterpoint." As a chamber player his activities straddle the Atlantic, as a soloist he debuted with the Berlin Philharmonic in 2009. Ian Scarfe, piano is a founding member of the contemporary music group Nonsemble Six, and is the founder and director of the Trinity Alps Chamber Music Festival. He pursued graduate and postgraduate studies at the San Francisco Conservatory of Music where he is now a faculty associate. Edwin Huizinga, violin, is a founding member of the baroque ensembles Passamezzo Moderno and ACRONYM, is a member of the string trio Academy Concert Series. He regularly performs at the Carmel Bach Festival. Charles Akert, cello, a graduate of the San Francisco Conservatory, participated in residences at Kent State University and Pittsburg's Carnegie Mellon University as a member of the Nexus String Quartet. In 2010, he won the Grand Prize at the National Plowman Chamber Music Competition.